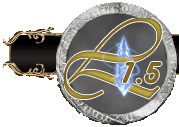 About L1.5
L1.5 is a private Lineage server that was started on July 27, 2009 by James (GM Zajako). Since starting out, the population of the server has grown to maintain many users online during both peak hours and off hours. The server has maintained a consistent uptime for 2 years, and has never had a wipe after going live. The longest downtime the server has ever had is 2 hours, which occurred during a server switchover. Overall total down time in the past 2 years is less than 5 hours. All this is thanks to a dual-dedicated-server system which reduces stress on the server and shares the workload.

The 1.5 server is the only private server available that offers a dynamic environment. New areas and monsters are constantly being added, along with a plethora of new items and other content. The server features several systems that are exclusive among Lineage 1 servers. These include: A PvP Arena, Luck, Soul Weapons, Graded Equipment, and an updated Elixir/Stats system.

This server caters to both hardcore Lineage players, and those who have never played the game before. There are specialized newbie areas where players can learn the basics of the game, as well as high level hunting zones that require a party of several very strong players.

We hope you take the time to play the server and enjoy the many experiences it has to offer. We look forward to seeing you in the game!

Server Info

Current Events
EXP Event: 3x
SXP Event: 2x
VIT Event: 2x
Free Crack Event!
Free Death Event!


Current Chip Buff
Intelligence +3

Zatoichi

Medic

Dracula

Coolit

Alfar

Fawx
ThePapi

Unholy

*Hidden*

Alagos

*Hidden*

Hells

Ironwill

Frosty

Kyron

MijnMooi

*Hidden*

Ukyo

TheMami

Walker

LadyRoxy

Mystikal

Train

Milwaukee
*Hidden*

Burn
TAL0N

Dajeek

Furious
29 users online now.
Melon
1 users online now.