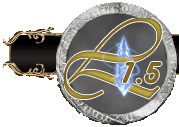 How to Connect
Create an Account
To play the game, you must create an account through the website. You cannot create your account from within the game. To create an account simply click on the link below and fill out all the appropriate information.
Account Registration
Windows Installation
1. Download the L1.5 v4 Client
Single File Installer
This installer contains the whole set of files self contained allowing you to download the whole thing through your download client or web browser.
Download
|
Mirror
Compressed Install Folder
Use this as a last resort if the other installers don't work. Simply download this file and extract it using winrar or any other program that can handle RAR files. Once extracted simply run Login.exe and update.exe for updates.
Download
2. Run the Installer
Extract L1.5v4_installer.zip by double clicking it or using your favorite zip file program
Install .NET Framework 4.5.2 if you don't already have it installed there is a folder inside the extracted content that has an installer for it.
Double click setup_v4.exe and follow the prompts to install it. Many steps in this installer may take a long amount of time to process as it uses a high compression rate.
Follow the steps in the installer to install the game wherever you decide to put it. A shortcut will be placed in your Start Menu and/or Desktop to run the game. You can also simply run
Login.exe
from your install folder as well.
3. Always allow the connector to update
When you open the shortcut for the game, it will sometimes pop up with Chinese text with a yes button. Always click the yes button. It will then pop up a different window where you click I accept. Then it will download and process the updates. When the process is done you can click cancel to bring back the normal connector.
If for some reason you ever have issues with the update process you can usually fix it by running the file eat.exe in the L1.5 install folder.
4. Possible Additional Step (most people will not need to do this)
If you do not have Windows installed as English, you will need to change this. You can do so by going to Control Panel and editing the Region and Language.
5. Still having issues connecting?
Check our our connectivity issues guide here:
Connectivity Issues Guide
Having color settings issues? Use this guide:
Color Modes Guide
Not seeing clan chat or other chats? Check this:
Chat Guide
Install Video:
You can see a tutorial video on installing the game by ThePapi here:
https://www.youtube.com/watch?v=svN0c5S_E681
OS X (Mac) Installation
Our native mac client sadly is no longer an option due to upgrading to a newer client where a mac option was no longer available. However with most modern(intel) macs this does not count you out! You can install windows on a mac these days without ruining your mac experince.
There are two main ways to install windows on your mac. As a bootable operating system using bootcamp or as a virtual machine (this option is often somewhat laggy or buggy). Here are some links of guides to do this.
Once you have windows installed on your mac you can simply follow the windows installtion guide above while in whatever windows mode you chose.