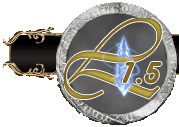 Support Ticket: "Hardly Anything works"
Category:

Game - Bug

Severity:

Critical

Date Posted:
7/28/11 12:02pm
Public/Private:

Public

Status:

Closed
HP MP INNS Global Chat several NPCs , also getting killed by reapers I have not attacked ( in town, while a fellow was attacking it and not I). Went to Westknights server I have on file and ended up on Lineage
1.5.
Now I have 3 accounts here , including one with old NC user name and password. What I am reporting is not specific to me, but to many.
Fellow Players have said these problems happen at times and are usually resolved quickly. When natural healing does not occur and when NPCs do not do their job and some pots do not work, and especially when deaths occur strangely the game is no longer playable on a fair basis. Hope all is resolved soon.

Posted at 7/28/11 12:07pm
This is resolved now, Enjoy!

Posted by GameMaster at 7/28/11 2:12pm