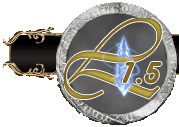 Support Ticket: "Snow Leopard"
Category:

Game - Bug

Severity:

Minor

Date Posted:
8/1/11 9:28am
Public/Private:

Public

Status:

Closed
I'm using OS X
10.6.8
; whenever I restart my inventory gets scrambled (major pain in the butt) and all my game setting go away (chat, HP bar, window transparency, trade, accept items,
etc..
) I have limited time that I can play and have to spend 5 minutes setting up each time I log in or switch characters. Any fixes on the way for this? Please?! Thanks!
This is something I'm aware of, the problem is its with the game client itself. I have to figure out what packets are broken and patch them, however I don't specialize in client hacking. I'm more of a programmer than a hacker. I will however find a fix for this eventually, I just need to have the time to figure out a workaround for the new client.

Posted by GameMaster at 8/1/11 3:37pm