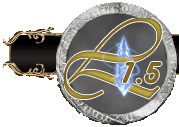 Support Ticket: "PINK PLAYER TURN ME CHAO"
Category:

Game - Bug

Severity:

Minor

Date Posted:
8/10/11 11:35pm
Public/Private:

Public

Status:

Closed
ZSexyDevilZ went pink on
me...I
. attacked and im fucking CHAO AGAIN this is 4th time that shadowburst has chao'd me on accident and the 1st time iv went chao with PINK
person....and
. i dont want to have to spend 20mil just to get my law
back...
.