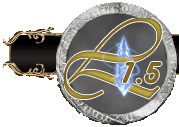 Support Ticket: "Ice Caves"
Category:

Game - Bug

Severity:

Trivial

Date Posted:
8/24/11 4:28pm
Public/Private:

Public

Status:

Closed
Crystal Caverns are messed up. Can only go to 1F and then can't move.
You can end mops if they come close enuff, you can e-bolt them, you can random tel. If you tel in to the middle room, you can then walk about, but's its the only place that you can go.


The Ice Caves currently serve no purpose on the server. They might be used for a custom zone later, but for now there's not really any major call from people to fix them.

Posted at 9/23/11 10:46am