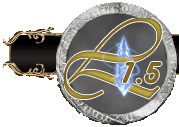 Support Ticket: "Power Doll Adjustments"
Category:

Game - Suggestion

Severity:

Trivial

Date Posted:
9/26/11 8:11am
Public/Private:

Public

Status:

Closed
Here are some possible adjustments to make the underutilized Power Dolls more useful:

Succubus - Make the +2 MP Regen to +5.

Ninja - Increase the Adena bonus by a lot. Turn CHA bonuses into DEX (Ninjas are agile and fast).

Sea Dancer - Up the Water Damage to 10.

Cockatrice - Turn DEX bonuses into CHA (Since Ninja will be changed to DEX).

Scarecrow - Make level 10 bonus be SXP Buff proc.