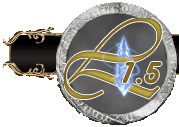 Support Ticket: "aa still"
Category:

Website - Bug

Severity:

Minor

Date Posted:
11/24/11 5:22pm
Public/Private:

Public

Status:

Closed
I don't know why the last case was closed. I didn't even get a reply. It's still an issue.
I tried to recreate what worked on another account. I made sure I haven't voted in more than 24 hours on any accounts. Last time I voted was on Halloween and it was with this account. I launched msie on my wifes computer, cleared cache and cookies. went to
l15server.com
logged in and then voted all 6 sites. This is exactly what i did on my other account last time it worked. This account does not work for aa. Please look into this further.
Replied to your other ticket and closing this one.

Posted at 11/24/11 10:37pm