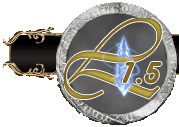 Support Ticket: "Cost of Healing Spells"
Category:

Game - Question

Severity:

Trivial

Date Posted:
11/29/11 11:32am
Public/Private:

Public

Status:

Closed
The cost of my mage healing spells are much more expensive than the listed cost of the spell list window.
A level 1 lesser heal is listed as 4mp and cost me 20mp.
Is this correct or is this a bug?