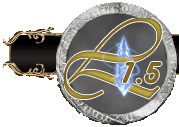 Support Ticket: "AHHHH HELP!!"
Category:

Game - Bug

Severity:

Minor

Date Posted:
1/25/12 2:11pm
Public/Private:

Public

Status:

Closed
Lol try to start client today, this is error i get.
Lineage.exe
application error
the instruction ar "0x00402fe8 referenced memory at "0x00400000". the memeory could not be written.
i clicked the debug program button on the error, and it dont work either. currently trying to redl
lin.exe
but my internet is slow atm, some info on quicker ways?