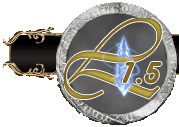 Support Ticket: "32 inch Monitor"
Category:

Game - Question

Severity:

Minor

Date Posted:
2/28/12 6:03am
Public/Private:

Public

Status:

Closed
Hi ! i just buy a 32 inch monitor tv recently, and i am now running on HDMI cable from my CPU to my Monitor TV and not VGA like my previous 18 inch monitor. when i open lineage, i get this Error. no matter how i adjust the resolution or tv option. i can't open lineage. Therefore i reconnect my old monitor to my CPU, and i could run lineage again.
Question :
What should i do to be able to run lineage on a 32 inch monitor TV ?
I'm quite lousy in computer stuff, pls help to explain in more details.

Thank You !!


it show me.. ""SetMode failed err=80004001

Posted at 2/28/12 6:13am