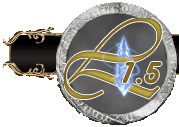 Support Ticket: "donated 50 usd"
Category:

Donation - GiftCoin

Severity:

Critical

Date Posted:
2/7/13 7:11am
Public/Private:

Public

Status:

Closed
Hi i donated 50 USD this morning and have not recieved anything. The paypal account i donated fromr is
darthwarz@gmail.com
The character i was supposed to collect the coins on is Bushman.
Thnaks.
I think Zaj fixed this for you. I'm closing this.

Posted at 2/22/13 6:12am