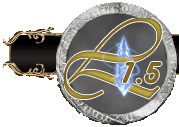 News & Events

Flip To Win Mini Game Released!
This new mini game is the results of feedback from all previous mini games. The goal of this game is to flip over cards each that has an item prize on it. There are a few special things to know before you just start flipping over any old card though!
Drawing Cards
The first card you draw costs 1 giftcoin

Each time you draw a card, the cost increases by 1

The total number of cards for each board that can be drawn is 50. After that you must reset the board to draw any more.

Each card drawn before resetting also increase the chances of winning a more rare prize.

Each giftcoin spent flipping over a card also increments an additional bonus that carries on between resets. This means the more you play, the better your chances are to win!
Reseting your board
When you reset the board, it pulls 119 cards. All prizes you can win from flipping the cards will be of these 119 cards.

Reseting the board costs 10 giftcoins with no cards Flipped

Each card flipped reduces the reset cost by 2 giftcoins

After 5 cards are flipped there is no reset cost.

Each Reset pulls cards from specific rarities as follows:
(The Rarity names are based on the card's odds, not the item's themselves)

0 - 1 Legendary Card
1 - 5 Very Rare Cards
4 - 10 Rare Cards
20 - 50 Uncommon Cards
The remaining cards are from the common pile until there are 119 cards drawn
Other Important Details
Waves of free plays will be sent out to online players on a regular basis, so get online!

Prizes won from flipping cards can be claimed from https://www.l15server.com/claim/

If for some reason it says you don't have any prizes on the claim page, when you know you won something, try another browser.

To transfer giftcoins to the new game to play, you must use the command -site deposit x (where x is the amount of giftcoins you want to deposit from your in game inventory)

You can also donate directly to the site currency system (where you can play right away with the gift coins) by selecting Site Currency as your receiving character on the donation calculator. More details on this here.
New Prize Claim System
A new prize claim system has been developed. Currently this system only works for the new FlipToWin mini game, however it will be implemented to most aspects of the site eventually. This includes Auction House, Pandora's Game, Gift Coin Wheel and anything else new added that requires delivering items to your characters.
This system allows you to select items that you have won from the game and choose which character to transfer it to. You can also alternatively choose to delete the items if its something you don't want and don't want to bulk up your character's inventories.
You can get to the prize claim page by going to https://www.l15server.com/claim/ or clicking in your profile window in the upper left of any normal L1.5 page as seen in the picture below.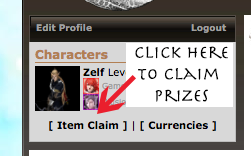 New Site Currency System
A new currency system has been added to manage giftcoins for site based features. Currently it is only used for the new FlipToWIn game, however it will also be implemented into the other site features eventually.
The purpose of this system is to make it more secure to spend gift coins on the site and easier to spend those gift coins directly after donating as well. You can manage your site currency using commands in game. There are 3 commands for this they are as follows:
-site deposit x : this command takes giftcoins from your inventory and stores them to the site currency system. X in this case is the number of giftcoins you wish to deposit.

-site withdraw x : this command removes giftcoins from the site currency system and stores them to your inventory

-site check : this command will tell you how many giftcoins you have stored in the site inventory system
Item Protection System
A new feature was added to protect your items from being deleted by the bug that has been hard to track down and fix due to it being a client packet bug. This feature will prevent your items from being deleted unless you toggle on delete mode. There are 2 new command for this:
-delete : This toggles on delete mode. After you use this command you can delete any item from your inventory that is not sealed. This makes things work as they always have deletetion wise.

-nodelete : This toggles off delete mode. You will not be able to delete anything after using this command until you use the -delete command again. It is by default enabled.
Other Changes
Bug with equipping Gore's Animus has been fixed
Gore's Animus now increases damage (physical and magic) by 25%
A bug that was causing dolls to increase exp gains by 100% each has been fixed
Event Details
Bunny type monsters are spawned across Talking Island. These monsters drop materials used to craft bunny items that can be upgraded into Loyalty bunny items. You can craft these items and upgrade them by talking to Frintezza's Seamstress in SKT, Aden or Valhalla
Angry Bunny Doll System:
Two new dolls have been added that are leveled up with special enchant scrolls.
Angry Bunny Doll -
Blessed Angry Bunny Doll -
Angry Bunny Enchant Scroll - On success the doll's level goes up by 1. On fail nothing happens.
Blessed Angry Bunny Enchant Scroll - On success the doll's level goes up by 1, 2 or 3. On fail nothing happens.
Other New Dolls
Magic Doll: Red Fire Egg - Has a chance to trigger a short duration buff that increases Magic and Physical Damage by 50% (more dolls increases the chance for the buff to cast)
Magic Doll: Yellow Fire Egg - Has a chance to trigger a short duration buff that decreases Tiered Monster Minimum Damage by 25% (more dolls increases the chance for the buff to cast)
New Items
A new 2018 Bunny Set with an additional level with stat enhances. It is also worth noting that the set bonus for these new bunny items is huge! Click on any of the above items to see the stat increases!

Loyalty Ring of the Bunny Queen [2018] - It can drop from the Bunny Queen or be crafted. This ring also adds a 13% reduction to incoming pvp damage.

Bunny Undies of Loyalty [2018] - Decreases incoming damage for pvp by 23%

Golden Egg of Loyalty [2018] - Jewel for socketing into brooches. This jewel adds stats and boosts luck. It also increases Magic and Physical damage by 7%

Easter Loyalty Seal - 2018 - These are obtainable from Ives for 2 GC each. They are used to upgrade Bunny equipment into Loyalty Bunny Equipment.
Bunny Bag - This item gives 1 Easter Loyalty Seal 2018, 1 Bunny Fur Strip, 1 Bunny Chest Fur, 1 Bunny Fur Necklace and 1 Bunny Leg Fur
Easter Basket - 2018 - Obtainable from Ives, contains a variety of items including the new dolls. Click the link to see a list of items it can contain.
Egg Hunt
The egg hunt in -shop is re-enabled allowing you to search for eggs for great prizes! See the Bunny in game for more details!
Other Changes
A fix has been applied to Power doll names

Zaj and Amanda dolls now allow walking through them
We have been getting a lot of new players recently and they have many questions! The demand for new and updated guides is high so its time for a new contest!
There will be some rules and guidelines for creating these guides, so before you start making your guide make sure to read these rules so you can ensure your guide will be considered for the contest.
I'm making the prizes for this contest very high stakes!! So bring your guide making A-Game and Wow both me and the rest of the players!
Contest Prizes
1st Prize: 4500 Gift Coins and a Legendary Fafurion Weapon

2nd Prize: 3600 Gift Coins and a Legendary Valakas Weapon

3rd Prize: 2700 Gift Coins and a Legendary Antharas Weapon

4rd Prize: 1800 Gift Coins and a Legendary Lindvior Weapon
Contest Rules
Guides must be unreleased before during the contest period

Guides must be posted as a topic in the Guides Category

Put the tag "[2018]" in your topic's title so it is clear

Guides must contain custom content that is for L1.5

Guides must follow in game rules

Guides cannot be copied from existing guides unless you own the guide and have updated it to be accurate for the current year.

Players are allowed to submit multiple guides for consideration

Guides created for this contest are being donated to L1.5 and may be used as we see fit around the site (meaning we can use them for the site or other places)

Guides must be accurate! If it is slightly off, I(Zajako) may correct it so that it is able to meet this rule.

Any breaking of the rules or "Troll" posts for this contest may be subject to banning from participating in any future contests.
Contest Guidelines
Videos are allowed, upload them to youtube and embed if needed.

Pictures are allowed, you can use the image button when posting to add them. Please do not use a free host however as those images can expire. If you need assistance hosting your images contact me and I can upload them for you.

The boards have formatting buttons and support basic html tags, use these to your advantage to make your guide very readable!

It is also helpful to post a link as a reply in this topic to your post!

Gitbook is a very nice tool for making guides that look great: https://www.gitbook.com/
Here are some suggested topics that we could really use guides for:
    Teir 5 quest (Underworld, HDES, How to get Charges)
    T5 Skill Quest (different element HDES and charged fragments etc)
    GC Smart Guide (best ways to use GC to speed up your rise to powah!)
    Costume Guide[/right][/floatl]
    Dragon Weapon Guide
The winners have been picked, announced and now they are posted. Click the link below to both see the winners and claim your prize.
If you are one of these winners make sure you are logged in on the site with the same account that your winning character is on. Then click the claim button next to your character's name.
Fill out the form and select your prizes if you had a choice of prizes.
For all Promotion Code prizes, your prize will be emailed out at a later date. This prize will be a code that will give you a limited edition item in game.
To see the winners and/or claim your prize, go here:
Details of Event
This new event involves fighting the Emerald Mercenaries that have taken over the Brewery Farms. There is one problem though, those blasted Leprechauns have cast a protection spell around the Emerald Mercenaries protecting them from your usual means of attack!
There is hope however... You can get through this protection spell with shamrock powered weapons! You can also reduce incoming damage with Shamrock Armors.
You can get to Brewery Farms as well as get weapons to fight the Emerald Mercenaries by running through the Leprechaun daily instance. Killing these mercenaries will help you get the beer taps flowing when you collect the materials necessary and bring them to the town in Brewery Farms. You can trade the beers you craft for Shamrock Passes, which can then be traded for items to help you fight the Emerald Mercenaries or you can trade them in for Wishing Shamrocks and/or a Shiny Shamrock Guarder which will benefit you outside of this event!
Event Weapons
Shamrock Chopper
- Blunt
Shamrock Shooter - Bow

Shamrock Slicers - Edoryu

Shamrock Cutter - Sword

Shamrock Caster - 2 Handed Staff

Shamrock Great Sword - 2 Handed Sword

Shamrock Reacher - Chain Sword

Shamrock Cutie - Kiringku
Event Armors
Shamrock Robes
- Robes
Shamrock Leather Armor - Light Chest Armor
Shamrock Breastplate - Heavy Chest Armor
Event Items
Teleport Scroll - Brewery Farms
- This scroll teleports you to the new event map Brewery Farms. They are dropped from monsters in the Leprechaun Hunt or available from Ives
Enchant Weapon: Shamrock - Has a chance to increase the enchant level of a Shamrock Weapon. On failure the weapon will blow up leaving nothing behind.
Lucky Shamrock Bag - This bag contains a random shamrock item. You can obtain it from Ives.
       
Pouch of Hops - Event item used to craft your own beer.
Barrel Keg of Water - Event item used to craft your own beer.
Barley Grains - Event Item used to craft your own beer.
Lucky Shamrock Pass - These can be obtained by trading beers with the Master Brewer. You'll be able to trade them for other items in the upcoming part 2.
Frothy Beer - The head on this beer has made it very unstable. Don't expect much more than a weak buzz from this college staple.
Light Beer - A bit better quality than the previous beer. It will also add some damage to your Shamrock Attacks.
Dark Beer - A bit better quality than the previous beer. It will also add some damage to your Shamrock Attacks.
Amber Beer - A bit better quality than the previous beer. It will also add some damage to your Shamrock Attacks.
Craft Beer - A bit better quality than the previous beer. It will also add some damage to your Shamrock Attacks.
Golden Ale - A bit better quality than the previous beer. It will also add some damage to your Shamrock Attacks. It also provides an hour of SuperBrave speeds. (this effect of 1 hour superbrave will not work anymore after the event is over.)
Event Rewards
Shiny Shamrock Guarder
- This guarder adds Luck, Critical Chance and DR. You'd think that would make this not great for mages, but you'd be wrong! It has a special feature when casting magic it blends a bit of luck with the guarder's level to boost your spells damage by 100%, 75%, 40%, 20%, 10% or 0%. (0% doesn't decrease damage, just doesn't apply a boost).
Wishing Shamrock - When you wish upon this 4 leaf clover, your dreams may just come true! (It will give a random item when used)
             


Server Info

Current Events
EXP Event: 2.5x
SXP Event: 2.5x


GC RATE EVENT!!!
17 per dollar donated!!

Current Chip Buff
Critical Damage +10%

MiniGame Events

Spring/Summer Donation Event:

*Hidden*

Sooleawa

GoToSleep
Jeb

*Hidden*

*Hidden*

*Hidden*

RoyalFlush

Truthful
*Hidden*
*Hidden*

*Hidden*

*Hidden*

*Hidden*

Ukyo

*Hidden*

*Hidden*
*Hidden*

Keblrelf

Timeless

*Hidden*

WiseGuy

TheTruth

Unseenfate

*Hidden*

OmegaMan

Zatoichi

*Hidden*

*Hidden*

*Hidden*

*Hidden*

*Hidden*

Conejo
*Hidden*
*Hidden*

*Hidden*

*Hidden*
37 users online now.