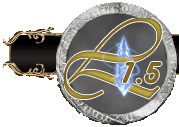 News & Events
You guys asked for it, you got it!
Weekend GC Wheel event is enabled! I have reset the prizes and opened it back up!

What is it:
Shamrock Slots is the new event mini game where you can spin a slot machine to win Shamrock Tokens, a site-only currency used in the Shamrock Shop.
How to play:
You can spin the slot machine with either Shamrock Tokens or Gift Coins. To toggle which currency to use simply click on the currency icon (the shamrock token or gift coin icon) below the slot machine to the right of the character select chooser. Whichever currency it shows, it will take when you spin.
Spinning with gift coins will reward shamrock tokens upon winning any rewards. The odds of success for all prize sizes also increases when spinning with gift coins.
Spinning with shamrock tokens costs the shamrock tokens thus risking the very currency you can spend in the Shamrock Shop.
When you have selected your currency simply click the Spin button each round you want to play. You can increase your bet which also increases the payout by clicking the arrows to the left of the spin button.

What is it:
Shamrock Shop is an exciting new way to shop for items using the new site-only shamrock token currency. At any given time it displays 6 items available to buy for shamrock tokens.
Inventory System
The 6 items for sale are chosen completely at random from the total inventory of the shop. Each item has a maximum number that will be sold through the shop per event period. This is shown by the "10 Left" or "Remaining: 10" text in the shop. Once this inventory is exhausted it will not show up when the available items refresh. The items that are sold are an ever expanding list that grows each day that I get a chance to add more items. On release it was 60 items and within a few hours it doubled to 120 different types of items.
Ways to Refresh Inventory
There are 2 ways to refresh the inventory. First you can purchase an item that is available. This will immediately remove it from the available list and present another item to purchase. If the item you purchased still has inventory left it may appear for sale again at some point as well.
The other way the inventory refreshes is when the timer has been updated. The normal refresh period of time is 60 minutes (1 hour). Though sometimes there may be events to fast track the timer to make it more competitive to get the rare items.
Event Period
This Shamrock event will continue at least for a week, it may continue depending on demand and interest. Also the success of this mini game will present future mini games that may include adena slots, blackjack tables and possibly some other fun casino like mini games to utilize many of the in game currencies. So if all of this sounds good to you, show your support for it by investing some gc's into the mini game and try to win big!
I've been working on re-designing the way the menus are for codex of time and the GC button for exchanging gc with Valhalla npcs to make this more streamlined and fix the issues with the GC button only working if you click the codex button first.
This will be done by removing the GC button and having the current Codex button handle multiple things.
When this is implemented it will make it so that when you click on the codex button, now called Premium Scroll, it will bring up this menu:
This menu will be expanded later to include several other buttons for convenience. When you click on the Codex of Time it will take you to the normal codex window. You can also type -codex to skip this window and go straight to the codex. The normal codex window will likely be updated in the future to be more graphically inclined as well.
When you click on the GC Exchange button it will take you to a newly designed window that will allow you to open the shops without any extra hassle. This window will look something like this:
This will also likely get a shortcut command in the near future as well, something like -gcex, that's to be determined, but when you click on any of them it will allow you to trade gc for items as if you were at the npc right then.
Lastly you'll notice the button on the first picture for Quick Donate. This button will work after you have enabled it via donating from the website directly with a credit card via the new upcoming paypal pro integration to the site. Once you do this, you can check mark boxes that allow you to QuickDonate both on the site and/or in game. This allows you to not have to goto paypal or even open a browser window, also to quick donate, you won't be required to enter your credit card information either. More details will be revealed about this system in the near future when it is ready for release. Just know that every part of this new donations system will be optional and can be enabled/disabled as you prefer.
Hope you guys like the way this looks/is progressing, please give some feedback on the boards!
Flowers are begining to sprout, the air is beginning to glow with warmth, spring is finally here, along with it the Spring Donation Event!!
The donation event will simply create a digital ticket for each dollar you donate during the months of March, April, May and June. The drawing will be held the first week of July. So the more you donate, the higher chances you have to win! You will still receive gift coins and Pandora passes as normal. Here is the prize list:
Grand Prize (1 Random Winner & 1 Top Donator Winner):
Your Choice of 1 Valakas Weapon (See Valakas Weapons Event post coming later this month for details.)
Your choice of 1 from the following items:
Blessed Lindvior's Earring - X, Cloak of the Winds - X, Gloves of the Winds - X
Your choice of 2 Pieces of X-Grade Armor from the following sets:
Arch Wizard, Fear, Legend, Mother Tree, Forest, Ultra Plate
Your choice of X-Grade Amulet from the following:
Beauty, Fortitude, Knowing, Might, Speed, Understanding
Your choice of Ultra Elixir
3 Protection Enchant Weapon [X]
3 Protection Enchant Armor [X]
1 Ultra Event Token [25%][31 Days]
1 Limited Edition Item Promotion Code
First Prize (1 Winner):
1 Glove of the Winds - X
Your choice of 2 Pieces of X-Grade Armor from the following sets:
Arch Wizard, Fear, Legend, Mother Tree, Forest, Ultra Plate
Your choice of Ultra Elixir
2 Protection Enchant Weapon [X]
2 Protection Enchant Armor [X]
1 Ultra Event Token [20%][31 Days]
1 Limited Edition Item Promotion Code
Second Prize (2 Winner):
Your choice of 1 Piece of X-Grade Armor from the following sets:
Arch Wizard, Fear, Legend, Mother Tree, Forest, Ultra Plate
1 Protection Enchant Weapon [X]
1 Protection Enchant Armor [X]
1 Giant's Enchant Weapon [X]
1 Giant's Enchant Armor [X]
1 Ultra Event Token [15%][31 Days]
1 Limited Edition Item Promotion Code
Third Prize (2 Winners):
Your choice of 1 Piece of X-Grade Armor from the following sets:
Arch Wizard, Fear, Legend, Mother Tree, Forest, Ultra Plate
1 Ultra Event Token [15%][31 Days]
1 Protection Enchant Weapon [X]
1 Protection Enchant Armor [X]
1 Limited Edition Item Promotion Code
Fourth Prize (20 Winners):
3 Aden Hero's Chest
1 Ultra Event Token [10%][1Month]
1 Limited Edition Item Promotion Code
Fifth Prize (20 Winners):
1 Aden Hero's Chest
1 Limited Edition Item Promotion Code
Tweaks to Instance System
The instance restoring now treats an instance as finished when the chests are spawned. This means that after you open the chest you do not have to wait the 20 seconds to start another instance!
New feature development
I've added in some components of a soon to be released feature that will be announced when the system is working properly.
Bug Fixes
To prevent the bug with rune buffs causing negative stats, they are no longer saved on logout. They were never actually restoring the buff amounts on login, so this is no change other than the bug being fixed when the timers expired.
The game freeze issues -SHOULD- be fixed now. I made some major changes to the way the database handles connections to optimize it. I know I've said they should be fixed many times now, I'm hoping this time it actually is! Issues like this are really hard to track down as there are no errors no messages nothing telling me what in the world is causing it. I've narrowed it down to connectivity to the database, so each restart the past 4-5 months i've been tweaking these settings. This time I more than doubled most of the settings allowing the database to be able to utilize more power to ensure it can provide rapid responses to the game server.
Instance Restoration!
As many of you know, this has been a long time issue. You're playing through an instance and you disconnect or crash or otherwise, and you lose your instance run. Well NOT ANYMORE! Well sort of. If you are disconnected for longer than the duration of your instance timer, you will still lose your run. Here are a few notes of exactly what Instance Restoration is:
When you disconnect or otherwise leave the instance zone, your instance is left unchanged.
Your instance timer continues without your presence, meaning when the time is over for your instance, it still will end as normal.
When you login after a disconnect it will take you to your instance right away
You will not be able to start another instance until after your instance is over either by finishing it or by the timer running out.
If you are unable to get into your instance or you are somehow in town you can type -codex to have it bring you back to the instance.

If this pops up the codex window then you do not have a saved instance
While these changes may not fix the current crash issues that may happen while in an instance. It does at least make it less painful. I will continue to look into the issues causing the crashes and fix them when I'm able to find a solution.
Stat Bugs and how we will track them down!
Okay, as many are aware, there is a hard to track down bug that causes weight and MR to be messed up. This was believed to be attributed to the sky castle rune buffs. I did extensive testing on these buffs on the test server and could not duplicate this. Because I could not figure out a fix for this, I left in some debug messages to help us figure out why this is happening sometimes. For those who don't know, you can always fix this bug if it happens to you simply by going to the character select screen and logging back in. Here are the new logging messages that we can use to help track down the issue:
-stats now shows Str, Con, Dex, Cha, Int,Wis and their base amounts in this format (Base/Total) if you have -debug turned on.
When you receive or lose a Rune buff it will tell you the change in a message even without debug on.
These should help determine if you are actually losing stats that you shouldn't lose when the rune buffs fade. If you are trying to track this happening down, its good to get a base -stats value when you login without buffs and then compare against that throughout the day or when you notice things happening. Just keep in mind gear changes can skew your base results if you are adjusting that.
Bug Fixes
Kent and Orc Fortresses were unable to be sieged due to the tower locations. This has been fixed and they should both be available on Sunday. Due to a player trying to take Kent several times with no one defending Kent, I have manually transfered ownership of Kent to a clan owned by Wizzerd.
Alliance chat was being shared with anyone who has a pending alliance invitation. As soon as this was brought to my attention I have fixed it. It now only works for clans that are accepted allies.
The command -clanrefresh is now able to be used by any member of a clan, not just the clan leader. It also now refreshes all allied clans as well to ensure that it will fix Ally Chat if for some reason allies can't see the ally chat.
Closing Thoughts
I hope that you guys know your issues/complaints do not fall on deaf ears and I do always try my best to fix them as soon as I am able to. The Instance restoration thing has been a long time coming and it is something I've thought long and hard on how to implement with the least amount of potential issues as possible. The way that it has been implemented I believe does achieve this.
Good Luck,
Have Fun,
GM Zajako

Server Info

Current Events
EXP Event: 3x
SXP Event: 3x
DXP Event: 3x
VIT Event: 3x
Adena Event: 2x
Free Crack Event!
Free Death Event!


Current Chip Buff
All Stats +3

*Hidden*

*Hidden*

*Hidden*

*Hidden*

*Hidden*

*Hidden*

Xerxes

Dragonnette

DeathNote

Elf4hire

*Hidden*

Tunechi

Fawx

*Hidden*
*Hidden*

*Hidden*

*Hidden*

*Hidden*

Atilian

RoyalFlush

*Hidden*

BeXinh
injection

*Hidden*

Sooleawa

*Hidden*

Armydude
*Hidden*

*Hidden*

*Hidden*

*Hidden*

*Hidden*

*Hidden*

*Hidden*

Keblrelf

*Hidden*

*Hidden*
*Hidden*

*Hidden*

*Hidden*

*Hidden*

FEAR
Bart

*Hidden*

*Hidden*
*Hidden*

*Hidden*

*Hidden*

StorageTank

*Hidden*

*Hidden*

*Hidden*
*Hidden*
*Hidden*

*Hidden*

*Hidden*
56 users online now.